Categories
Exclusive leather bags, designer bags and purses for women. Shop online.
At Fachera you will find exclusive Argentinian and Peruvian leather goods, including the largest collection of Peter Kent bags in Europe. In our webshop we have women's handbags, shoulder bags, crossbody bags, tote bags, mini bags, backpacks, briefcases and purses. Luxury leather bags for the fashionable and modern woman. Designed with style, elegance and exclusivity. A mix of contemporary fashion and timeless designs. Do you have a nice outfit, but not yet a suitable bag? Are you going for a chic or a casual look, a sturdy and cool bag, colourful, trendy or do you prefer a classic one? Fachera offers all bag lovers a lot of choice. Treat yourself to one of our beautiful leather bags.
Top quality Argentinian leather goods. Handmade and exclusive.
Argentinian leather is considered to be one of the best types of leather in the world. It is sturdier, thicker and therefore more durable. Our bags and purses are made entirely by hand with Argentinean passion and craftsmanship. Fair and environmentally friendly. A good leather bag gives you years of pleasure. Fachera has several luxury brands from Argentina in its range. The classic and authentic Argentinean leather bags from Los Robles Polo Time are very solid and sturdy. Suitable for everyday use.
Designer bags.
Quality and beauty. With a designer bag you always look good. It gives every outfit an elegant look. The stylish Peter Kent bags are timeless and have classic designs with a modern twist. This Argentine brand stands for colour, simplicity, functionality and comfort. Only the most luxurious types of leather and other high-quality materials are used. The bags are lightweight and feel extraordinarily soft. This makes them very comfortable and pleasant to wear. The chic handbag Baulito Amsterdam by Peter Kent hasmade the brand famous worldwide. This iconic bag is even worn by members of the Royal Familiy. Renzo Costa bags are trendy and stylish. This luxury brand is the king of leather in Peru. Check out our beautiful designer bags.
Dress well and look good, everywhere you go. Be confident and elegant. Like a true Fachera!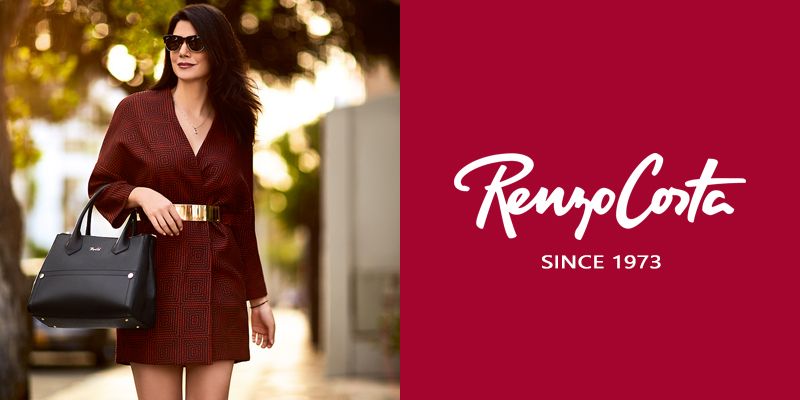 Peru's largest and best known fashion brand for luxury ...