Peru's largest and best known fashion brand for luxury leather goods. Read all about Renzo Costa here. About their popularity, high quality products, social involvement and their ambitions. Who and what is Renzo Costa?
New premium brand in the Fachera range!
We are proud to introduce the luxury brand Renzo Costa. The South American brand wasn' t yet for sale in the Netherlands, but from now on it is exclusively available at Fachera. Renzo Costa produces beautiful leather women's bags and many more leather goods. And a new season means a new collection. At Fachera.nl you will now find the largest online collection of Renzo Costa bags in the Netherlands and even in the whole of Europe.
Take a quick look at the collection of Renzo Costa >>
Renowned fashion company: The King of leather
Renzo Costa is the largest and best known fashion brand in Peru in the field of leather goods. For more than 40 years they have been designing and manufacturing all kinds of leather products for both men and women. Handbags, shoulder bags, crossbody bags, clutches, backpacks, briefcases, purses, belts, shoes, gloves, jackets and several smaller accessories. At the moment they have 62 stores in Peru and a few in Chile. This well known fashion brand is market leader in its country. Renzo Costa is also called the Peruvian giant of leather.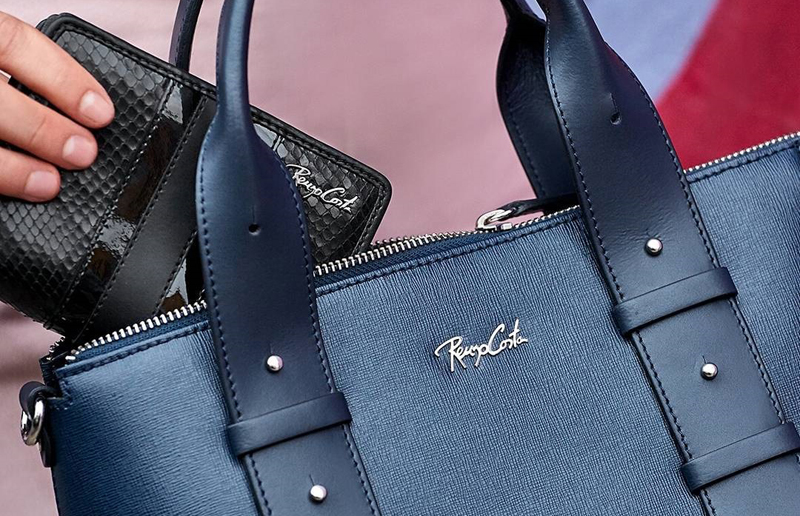 Renzo Costa wants to conquer the world
In their own country they are already the leather goods giant with more than 60 shops. But that's not enough for Renzo Costa. New stores are opened every year. The target for 2019 is to have 100 stores. The range of products is also being expanded. Recently they have started a shoe line for men and there are plans to add totally new product lines such as perfume, watches and jewelry. The most important goal is to eventually gain a foothold in the international market, among the world's major fashion brands. Starting with Argentina, Brazil and Colombia, to eventually become the market leader in South America. Furthermore, Renzo Costa will focus on the United States and now also on Europe.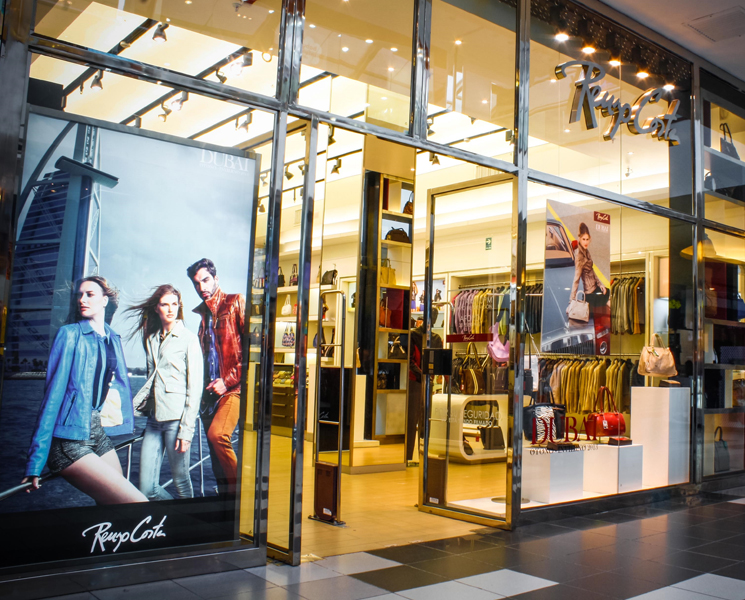 Renzo Costa style: trendy and classic designs
The brand is characterized by casual and classic models, which are adjusted to the latest trends. The designs of Renzo Costa are very stylish and practical. A designer bag from Renzo Costa stands for quality, luxury and comfort. Exclusive leather goods for fashionable women who love quality and design. When developing new models, the latest fashion trends are closely monitored. Nowadays there are trendy bags with studs, floral decoration, a metal chain as handles, but also simple, classic models without decorations.
There are many different bags with a variety of materials and colors. Because, the Peruvian woman demands color. It is the love for detail and design that puts Renzo Costa at the forefront of fashion brands. Functionality is combined with beauty.

PASIÓN POR LOS CUEROS. The motto of Renzo Costa. In other words: Passion for leather.
High quality leather goods
For more than 40 years, they have been working with passion and dedication to offer a beautiful and good product to those who love gorgeous bags. Renzo Costa has a very nice and unique assortment with high quality items for a good price.
In the production process, leather from the best tanneries in Peru is used. They also import first-class leather from Argentina, among other countries. Most leather goods are produced in Peru itself. A part is also manufactured in Italy, Spain and Asia. Everything is handmade of the very finest leather. Renzo Costa wants to constantly innovate in its production as well as in its designs. They want to improve themselves, every day.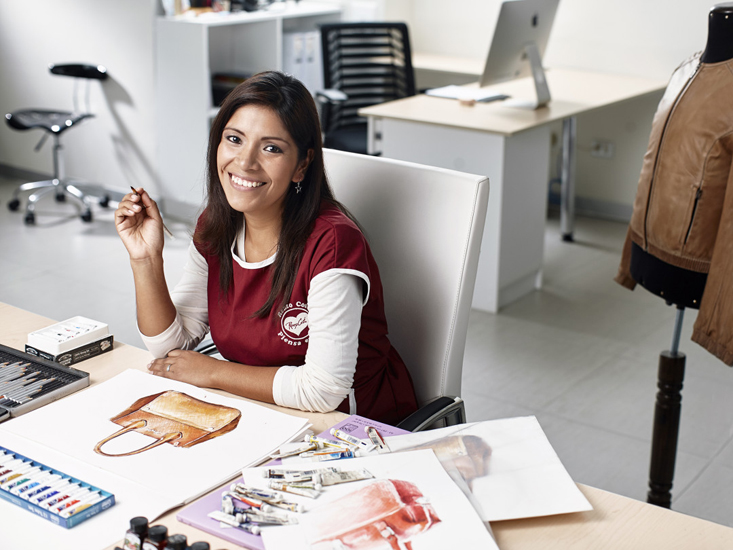 Where does Renzo Costa get its inspiration from?
Renzo Costa admires the Italian style. Italians have a passion for fashion and design. They always look good and well dressed. The Italian style can be found here and there in the fashion items of Renzo Costa. They occasionally work together with Italian companies who develop designs. These are then adapted for Peru by their own Peruvian designers.
The design and development department wants to offer their customers the latest worldwide trends.
For this reason, international fashion fairs are regularly visited in Europe and Asia, such as those in Milan and Hong Kong. Each season the latest trends are examined in terms of colors and shapes, but also in terms of new technologies in production. They do a lot of research and market research to exceed the expectations of their fans and customers.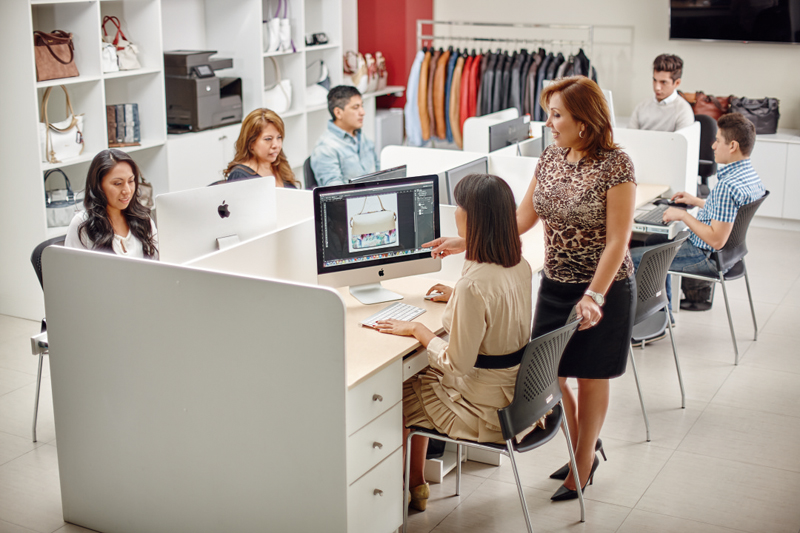 How did it all begin?
The company was founded in 1973 by Marina Bustamante and now this family business in Peru has grown to be the most important and successful enterprise in the country when it comes to the production and sale of leather goods.
One day Marina was looking for a nice belt. The scent of the leather brought her back to her childhood. This is where the dream of her own company started. "I remember the day when I visited my deceased grandfather's house as a child. A strong and unknown scent attracted my attention. It came from a huge well," Marina says. This was often used by her grandfather, who was an traditional tanner. "As a little girl, I already had a predilection for leather."
At the age of 16 she made leather accessories with a hippie style to perfection. She sold them like 'hot cakes'. The garage of her house was her workshop. From her father she borrowed some money to buy a sewing machine. With this she was able to expand her assortment, belts with stitching on the sides.
"My first real workshop was in a room of the neighbour, in an alley of the neighborhood Barrios Altos in Lima. He rented it out to me. I bought two used machines and a table. I started making my own 'candy', like bags and belts."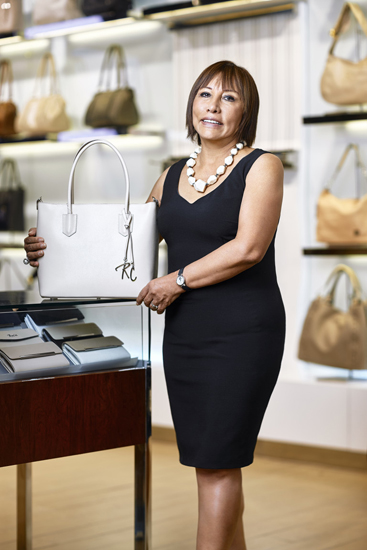 Owner and founder Marina Bustamante
Why is the brand called Renzo Costa?
Business went well and in 1973 she ventured to rent a shop in Lima's main and most famous shopping street: Jirón de la Unión. She called the shop Renzo Costa. Named after her first son, who came into the world in the same year. To bring good luck. And that is how the brand was born.
Trained by Argentine craftsmen
Founder Marina Bustamante decided to travel to Argentina to increase and improve her knowledge of the art of creating leather goods. Professional and well-trained artisans have shown her how to make high-quality leather products by hand to perfection. These passionate craftsmen fired her up and from that moment on she knew for sure. She also wanted to focus on the luxury segment and create exclusive designs.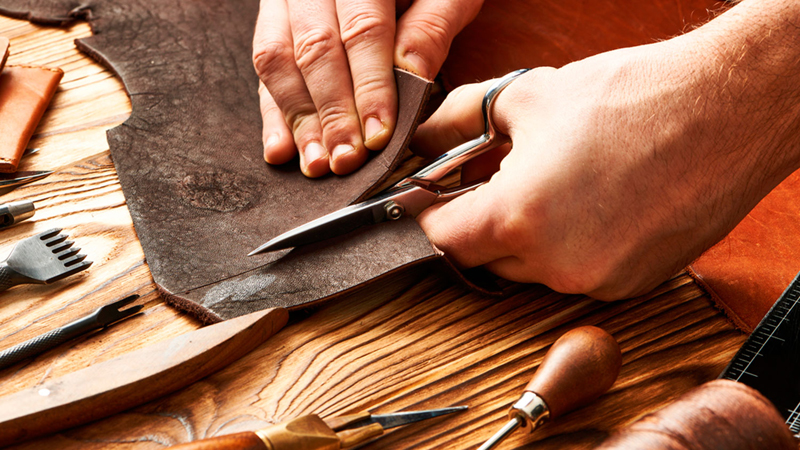 A family business to be proud of
With all her creativity and professionalism, Marina Bustamante has built the company into what it is today. A market leading brand in leather clothing and accessories. She is proud of the company and its staff. By now the company has more than 500 employees.
It is a true family business. The son of Marina, Renzo Costa: "As a child, I used to go to the factory with my mother. While playing in the corridors I unconsciously got to know the processes of this company." Now he is the director. "99% of my time is spent on product design and the development of our campaigns. The identity of the brand is my responsibility."
Marina's sister, Carmen Bustamante, also plays an important role in the company. She is head of the sales department and has been supporting her sister since the foundation of Renzo Costa.
"In the long term, I see Renzo Costa as an international company. Worldwide recognized by its Peruvian origins," says owner Marina.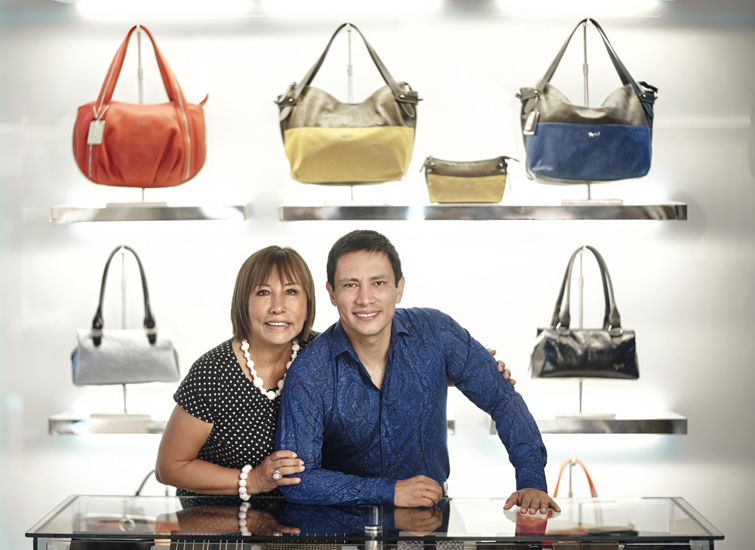 Founder Marina Bustamante with her son Renzo Costa
Renzo Costa is socially deeply involved
Renzo Costa is not only a major player in the market of fashion. They also innovate in work culture. They are aware that an organisation must also take social responsibility. Renzo Costa strives to improve the quality of life of the population. That is why two programs have been devised for social inclusion into society, so that people who otherwise find it difficult to get a job can develop different work skills, get a job and build a good life. Equal opportunities for all.
The first project, "Renzo Costa Thinks of Me", was set up with the support of the Ministry of Labour and the Ministry of Education. Indeed, people with disabilities also deserve a fair chance to work. In this case, we are talking about deaf people. Because they hear and speak poorly, they are often unemployed. They start as interns and are trained within the company. Through good performance and commitment, they can grow into a permanent job at Renzo Costa. The project is a great success. Today, about 12% of the employees are deaf and hard-of-hearing.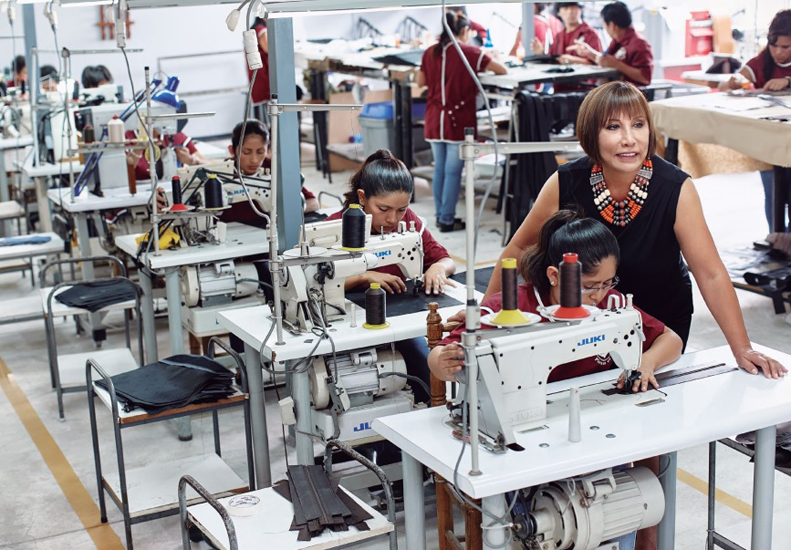 "Invincible hands" is the second successful project. They provide prisoners in prisons with education and work culture. With the purpose of increasing the chance of successful reintegration into society. Through workshops, prisoners are trained in the production of leather goods. They learn a trade and in this way they can support their families, so they can later be reintegrated into society and hopefully stay on the right track. "The results are amazing, because we've changed their lives, giving them the opportunity to become better people," according to founder Marina Bustamante. A follow-up project to accommodate the released prisoners and providing them with a permanent job is also being considered.
With these social programs, Renzo Costa eventually hopes to set an example for other entrepreneurs. So they will also help these less fortunate people and in this way contribute to integration into the labour market and human integration into society.
Curious about the leather goods?
Take a look at all the bags and purses of Renzo Costa >>