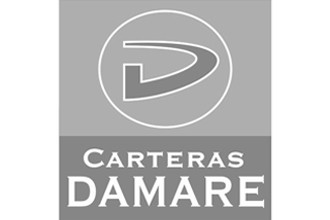 ---
Solid leather handbag with typical Argentine floral print, including detachable handle.

Dimensions: (WxHxD) 32 cm x 22 cm x 10,5 cm

We ship worldwide
Solid leather shoulder bag with typical Argentine floral design.

Dimensions: (WxHxD) 30 cm x 30 cm x 14,5 cm

We ship worldwide
Leather bags with floral print for women.
Our collection of Damare consists entirely of leather bags with the typical Argentine floral pattern: Flor.
About Damare
Damare is founded in 1975 in Lanus, Buenos Aires. The Argentine brand has over 40 years of experience in manufacturing and designing leather handbags, shoulder bags, crossbody bags and purses. Damare is a true family business.
"Quality can only be obtained if you use good leather and the right professionals. The manufacturing takes place in the traditional manner, all our bags and purses are handcrafted. This way we are assured of a high quality product and a perfect finish. Real Argentine handcarft," said the owner of Damare.
You'll find the Damara bags everywhere in Argentina. They also sell their bags in other Latin American countries, the USA and Europa. Exclusive at Fachera.nl
What does Flor mean?
The translation of Flor is flower. The idea for this unique print comes from the Argentinean flower, "La Flor Nacional". The national flower of Argentina that the Argentines are very proud of. Damare has a wide range of these colourful bags with floral print.