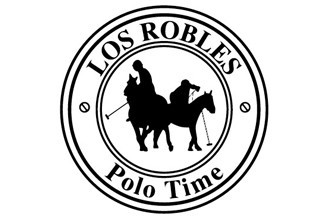 ---
Los Robles Polo Time Bags | Shop online.
In our online store we have the largest collection women's leather bags of Los Robles Polo Time in Europe.
About Los Robles Polo Time
The Argentine luxury brand Los Robles Polo Time has 70 years of experience in producing high quality leather goods. Their assortment consists mainly of handbags, across and shoulder bags, but also travel bags, crossbody bags, briefcases, purses and wallets for men and women. They have elegant, stylish, chic and sturdy leather bags for everyday use and for every occasion.
Los Robles Polo Time was founded in 1945. Thanks to the expertise and the long experience of their employees, they design and manufacture leather goods of high quality.
They use the finest materials. The products are only made from first class quality leather. The leather is tanned environmentally friendly, so there are no chemicals involved. The hardware of a bag is made of cast bronze and plated in a bath of gold.
The bags and purses are made of authentic Argentine leather. The cow leather is widely recognized as one of the best in the world. Carpincho leather is typically Argentine and tanned alone in this country. The velvety leather is characterized by the natural spots in the leather. Furthermore, the collection includes bags with black and white colored cowhide.
All leather goods are manufactured with materials from Argentina. In this country the whole production took place. Each bag and purse is 100% Argentine and completely handmade.
The leather goods of Los Robles Polo Time symbolize contemporary luxury, a marriage between quality and lifestyle.
Los Robles Polo Time has its own stores in many parts of the country. They are located in key locations, including in one of the most luxurious shopping centers in Buenos Aires, Patio Bullrich, in the upscale Recoleta neighborhood.