Shipping information
Package is sent by:
Delivery by PostNL.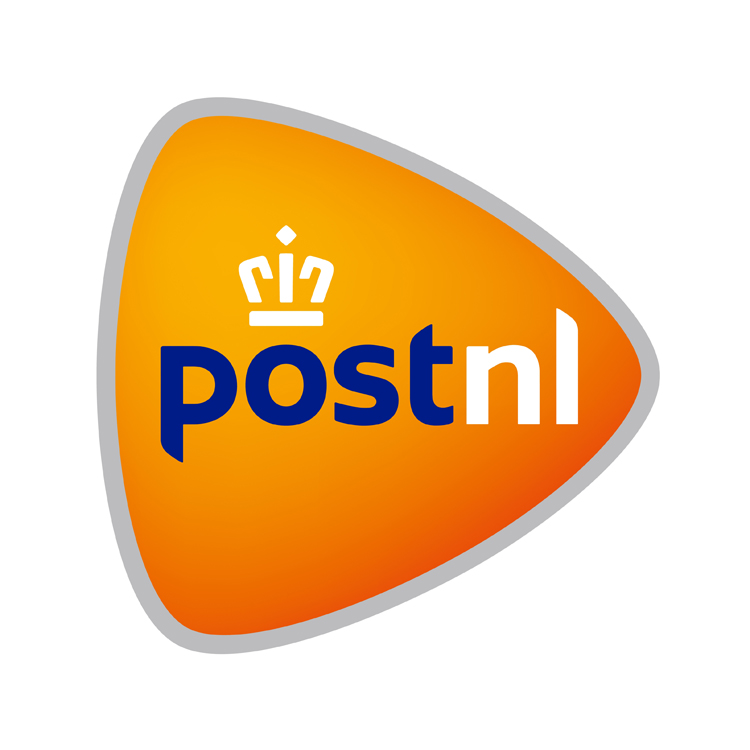 Before shipping:
There will be a quality and damage control of  each order before we send it. For us, quality and accuracy is top priority. We spend extra time to ensure that your order is well secured by the packaging during the shipping.
Shipping as registered mail:
Fachera will send your order as registered mail, this means that the addressee needs to sign for delivery.

Shipping costs: 
Free shipping is only in the Netherlands. 

Cash on delivery (only for the Netherlands):
If you want to send your order COD (rembours) the shipping costs are 9,95 euros.
Delivery information
Track and Trace:
Once the package is shipped
, you will receive an
email with a Track & Trace code. Using this code
, you can
tr
ack the package.
With this system you can know
on which day and
period
of time you can expect the package
.
Signature for delivery:
The addressee needs to sign for delivery when receiving the package.  
Delivery address::
The package is only delivered to the specified address during the placement of the order. If you are not at home on the first attempt to deliver the package, a second attempt will follow. If you are not at home at this second attempt, you will have three weeks to pick up the package at the nearest PostNL office.
Delivery time within the Netherlands:
Orders placed on weekdays (Monday till Friday) before 4 pm, will be shipped the same day which means you will
receive
it the next day (except on public holidays).
| | |
| --- | --- |
|   Order placed on:    |   Deliverd on:     |
|         |   |
|   Monday (before 4 pm)  |   Tuesday |
|   Tuesday (before 4 pm) |   Wednesday |
|   Wednesday (before 4 pm) |   Thursday |
|   Thursday (before 4 pm) |   Friday |
|   Friday (before 4 pm)  |   Saturday |
|   Saturday |   Tuesday |
|   Sunday |   Tuesday |

Delivery time other countries: 
* The delivery times shown below are an estimation of PostNL in working days, starting after the parcels leave the international sorting centre in The Netherlands.
| | |
| --- | --- |
| Country | Delivery time* |
| Belgium | 1 - 2 |
| Germany, Luxemburg, France, United Kingdom, Denmark | 2 - 3 |
| Austria, Sweden | 2 - 4 |
| Italy, Spain, Portugal, Slovenia, Czech Republic, Slovakia, Ireland, Poland, Hungary, Estonia, Latvia, Lithuania, Bulgaria, Finland, Romania, Switzerland, Norway |  3 - 5  |
| Croatia, Greece, Cyprus, Malta | 4 - 8 |
| Turkey | 5 - 8 |
| Russia |   8 - 10 |
| United States | 4 - 7 |
| Canada |  5 -11 |
| Aruba, Curaçao, Bonaire | 4 - 8 |
| Australia, New-Zealand |   6 - 11 |
| Japan | 4 - 7 |
| China |   5 - 15 |
| Argentina |   6 - 10 |
| Brazil |   6 - 15 |
| Other country? | Ask us: info@fachera.nl |

Shipping costs other countries: 
You can see the shipping cost of your country when you add a product to cart. The shipping costs depend on the country of destination. It will be calculated automatically during the payment process.
Making Returns
Returns:
Upon receipt of the article you have the right to return an item within 14 days without giving any reason. 
We will grant you 14 days to judge if your purchase is satisfactory. Within this period you can return the product. You can take a close look at the product just like you would do in a shop and test if it lives up to your expectations. If you have your doubts whether you can still change your product then please contact us on +31(0)50-8509248 or info@fachera.nl
If you are not all satisfied with the product then please return it to us in the original packing and unused. You can read below how to handle. We will refund your money including the original delivery costs within 14 days. You only have to pay yourself for the return shipment.
You can send the item back only if:
- The article is complete
- undamaged
- in the original packaging and accompanying labels
During the trial period of 14 days you need to be careful with the product, the packaging and the accompanying labeling. We accept exchange and returns only within the legal return period. If this condition is not met, we may reject it.
For any damages or losses that arise because you have handled the product in a manner other than is required, we may be held you liable for this and additional costs will be charged.

Refund
We will reimburse all payments, including any shipping costs charged by us for the returned item. If you can return the product complete, undamaged and if possible in its original packaging, we will proceed to refund your money. We will do this within 14 days following the date of the withdrawal you have expressed to us .
We use the same currency for repayment that the consumer has used unless you agree to a different method. The reimbursement is free.

Return procedure:

Step-by-step plan for return shipments

Exchanges:
The exchange of an article works like a new order. You return your old order within the period of 14 days and you placet he new order in the usual way via our website. Therefore, we charge shipping fees for the processing and delivery of this order.

Should an article be exchanged by mistake by us or by a defect, you will not be charged with extra costs. In this case, please let us know why you want to exchange it.

Costs: 
Upon Returns and exchange of articles the shipping costs of this will be charged to the customer.
(SGC) .